Our Floors Have it All. Looks. Functionality. Safety. Comfort. Value
Your new floor needs to do it all. Not only does it have to exude quality and present a professional appearance, it must be safe, hygienic, and comfortable as well. As a studio owner and a professional in the fitness and performance arts, you know how important your performance surface is, and Signature Sports Flooring's SignaFlex Rolled Vinyl Flooring and SignaWood Hardwood Performance Flooring both provide an optimal combination of the characteristics you want for your floor. Request a free sample to see for yourself!
Your space is unique and the flooring you choose should reflect that! The Signature Sports Flooring Team experts are ready to work with you to find the perfect solution, based on the size of your room, the construction of the existing structure, your intended level of use, and your budget.
It's easy to get started! You can request a sample, speak with a flooring expert, or request a free quote – no obligations! Simply call (800) 705-1544 email:sales@signaturesportsflooring.com or send us this quick form.
Ready for more details about your new studio floor? Keep reading…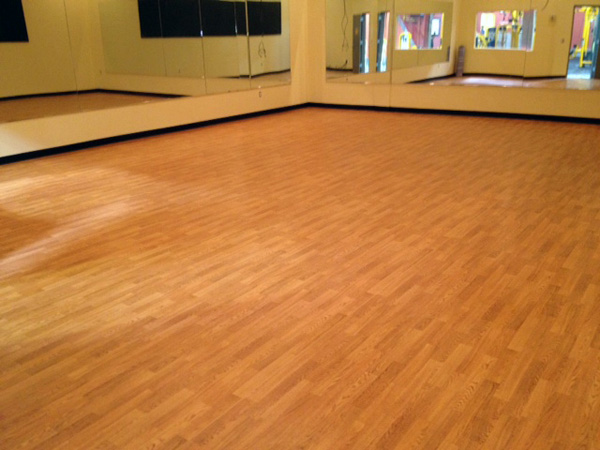 Versatile, quick to install, and affordable, SignaFlex Rolled Vinyl flooring is the ideal choice for many style-conscious studio professionals. It is very durable and can stand up to serious wear and tear, but still provides an elegant look and a comfortable feel underfoot.
SignaFlex Features:
Real wood appearance without the real wood cost
8 faux wood finishes, 10 textured color finishes
Four-layer construction for optimal performance
Resistant to dirt build-up
Bacteriostatic agent suppresses bacteria build-up
Vinyl provides durable protection against wear and tear
Reinforced woven glass fiber inner layer creates stability
Shock absorbent, closed-cell foam backing provides great energy return
Coefficient of friction can vary, depending on your needs
Optimal slip resistance for dance, yoga, pilates, and other physical arts
Area-indentation resistant
Maintains structure even with strenuous use
10 year warranty
Contact a Sports Flooring Expert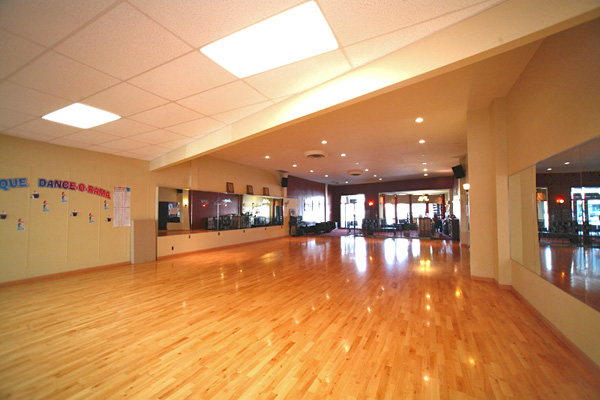 SignaWood Hardwood Performance Flooring combines classic elegance, high-quality construction, and ergonomic performance, making it the top choice of studio professionals who want the very best floor for their space. Precision-cut beech planks provide the beauty, engineered construction and a choice of sprung undercarriage systems provides the performance. The wide variety of options available makes this a highly customizable flooring choice as well.
SignaWood Features:
7/8" PEFC™ certified solid European press-dried Beech self-supporting boards
Environmentally friendly harvested and milled
Multi-layered polyurethane finish
Choice of 6 undercarriage systems to provide the perfect solution for you
Temporary system available
Fully sprung, ergonomically supportive surface
Superior shock absorption
Variety of carriage systems to match low to high wear needs
Excellent sound step performance
Suitable for under-floor heating
Variety of profile heights available
Solutions for uneven substrates available
Contact a Sports Flooring Expert